Meet The Face Behind Bookkeeping Bizz Inc.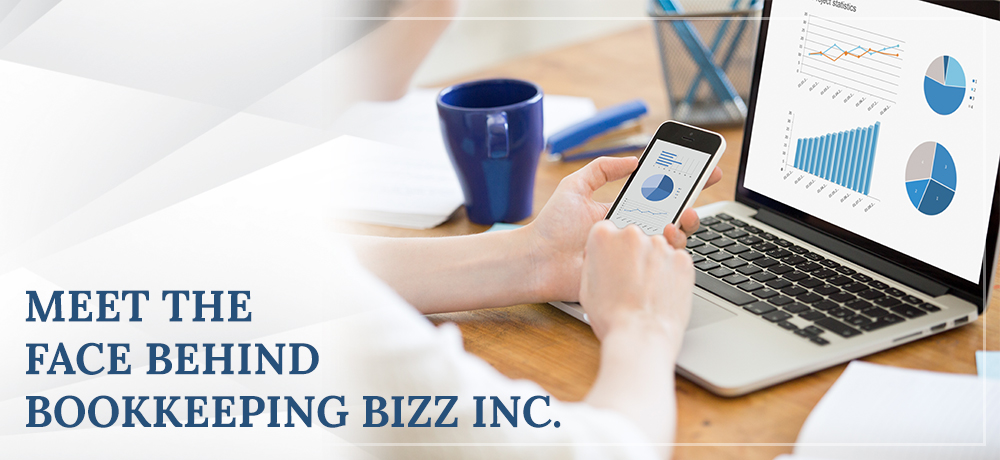 I'm Yasemin Aygun, proud owner of Bookkeeping Bizz Inc.
I look forward to sharing my story. I hope that you will enjoy getting to know me better.
I grew up in Istanbul, Turkey and came to Toronto when I was a young adult. I completed a structural sciences program in Istanbul, however, once I came to Toronto, I had a total change in career plan and went to Seneca College for Accounting and continued my education while working and got my Tax Services Specialist Designation along with other certifications.
My father encouraged me to take up this line. After talking to him and attending a seminar about how to open your own accounting business, I decided why not? After all, I had the right training and enough credentials to make it work. Not to mention being able to control my own schedule and work on my own terms added to the benefits.
Though we have been in business since 2014, I have been working in this industry since 2007. Bookkeeping Bizz Inc provides bookkeeping, business and personal taxes, payroll, business registrations and advisory services.
As the owner of the firm, I am responsible for overall management, taxes, payroll, and advisory. When we just started I had a lot of difficult decisions to make. As things settled down, the major decisions I have to take are regarding the marketing side of the business which can consume so much of one's time. However, I have handed that to professionals so I don't have to think about it anymore.
I don't come to my office hoping the day will go quickly. I love what I do and when that is the case, it's not work, it's more like a hobby. I enjoy all parts of my job, but tax season is little different. I get to see all my clients after a year and chat with them while working on their files, which is the most enjoyable. I also enjoy meeting with new clients and getting to know them.
I attribute my success to my family and the constant support my family has provided. If it wasn't for my husband and my family, especially my mother, I wouldn't be able to do it. It is difficult when you have two small kids to raise and a business to operate. They took care of the personal part of it and I took care of the business. Apart from my family, my efficiency, detail-oriented approach and ability to work under pressure, have played a major role in my success.
When I am not at work, I love reading and learning. I enjoy all kinds and genres of books. That might be the reason why I never finish school as well, as every year there's something new to enroll in! My friends say I will never finish school if I keep taking up new classes, but one can never learn enough.
I also enjoy spending time with my kids, eleven-year-old Damla and five-year-old Deran, taking them to their activities and watching them. The most satisfying moment in my life was when my kids came to my office and looked around and both of them said in a very proud way "I want to be a business owner just like you mommy." The pride I see in their eyes every time they talk about it is the most satisfying.
As an individual, I believe what sets me apart from the others is my sense of equality, accountability, self-reliance, thoughtfulness, and trustworthiness. I am also very passionate about equality and human rights. I try my best to financially support these causes as much as I can.
I have enjoyed sharing my story about the things which matter to me and how they influence the way I do business.
If you or someone you know could benefit from our expertise in business accounting and tax services, I invite you to get in touch. Please visit our website at www.bookkeepingbizz.com.
Sincerely,
Yasemin Aygun